We aim to solve problems in the new drug development process by utilizing image analysis technology and artificial intelligence technology that we have been improving since the establishment of our laboratory at the University of Tokyo in 2000.
We will promote joint research / development with partners to provide innovative solutions and create new values from the life science field.

SOLUTION
How to make
the most of AI in a drug discovery process
AI utilization make it possible to reach the performance of automation the same as both recognition and quantification of researcher.
Furthermore, by executing huge amount of tasks that researcher cannot, AI can find essential difference in targets.
SEARCH PHASE
SEARCH PHASE
Choose target
Very few candidate compounds
NON CLINICAL TEST
NON CLINICAL TEST
Reproducibility and safety
Increase in test cost
CLINICAL TEST
CLINICAL TEST
Decline in success probability
Duration and
PRODUCTION
PRODUCTION
Quality of regenerative medicine
Quality of cell preparation
POSTMARKETING SURVEY
POSTMARKETING SURVEY
Side effect
Drug price reduction

STRENGTH
Why you can rely on LPIXEL
Group of engineers specializing in life science

Our engineers specializing in life science can provide you with a smooth AI introduction, solving the issues you face in your research and development.

Network for clinical data collection

We promote the acquisition of clinical data, which is the most important factor in AI development, by utilizing our connections with over 100 medical institutions.

Speedy regulatory approval/authentication for medical devices

With development organization in accordance with QMS guidelines and well-experinced regulatory affairs staffs, we provide support for clinical development, pharmaceutical affairs strategy and so on.
TRUST
More than 100 joint researches
Mainly in partneship with academia and research institutions in and outside of Japan, LPIXEL conducts
numerous joint researches with pharmaceutical companies.
Our seasoned and experienced specialists support you in implementating AI.

Warning: Invalid argument supplied for foreach() in /home/imacel/imacel.net/public_html/wp-content/themes/imacel_theme_1/front-page.php on line 112

※ In alphabetical order

ACHIEVEMENT
Support measures examples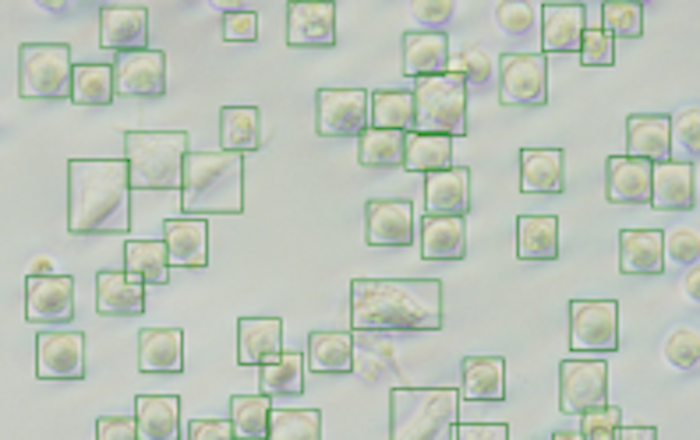 Phenotypic Screening
Problem
Based on morphology of cells, evaluation of influence of compound
Solution
Recognition of each cell and quantification of cellular morphologies
Partner
Daiichi-sankyo
automation of recognition of micronucleus
Problem
automation of test of genotoxisity by automatic recognition of micronucleus
Solution
recognition of cells, nucleus, and micronucleus on whole slide image
Partner
Takeda Pharmaceutical Company Limited
Result
Oral presentation at mammalian mutagenesis study group on 2018
Collaboration of Life intelligence Consortium
Problem
Safety test for side effect of drug candidate on organs. Automatic finding region of side effect on organs
Solution
comparing normal structure with abnormal structure on organs
Partner
Daiichi-sankyo, Otsuka, Fujitsu, Sysmex
Result
Oral presentation at 35th annual meeting of the japanese society of Toxicologic pathology MEMBER
Member
YUKI SHIMAHARA

Dr. Shimahara completed his graduate studies and Ph.D. at the Graduate School of Frontier Sciences at the University of Tokyo. Dr. Shimahara started his career at GREE Inc., where he took part in business strategy and human resources management. At the second IT firm, he gained experience in global business development. Dr. Shimahara later established LPIXEL Inc. in March 2014 along with his two colleagues studying in the same university laboratory. Dr. Shimahara was selected to join the Next Innovator 2015 Project in Silicon Valley, which was hosted by the Japan METI. Dr. Shimahara was also featured in Forbes Asia 30 under 30.

NATSUMARO KUTSUNA

Dr. Kutsuna completed his graduate studies and Ph.D. at the Graduate School of Frontier Sciences at the University of Tokyo. Dr. Kutsuna also serves as an Associate Professor at the University of Tokyo. In 2001, Dr. Kutsuna participated in a study which was adopted by Exploratory IT Human Resources Project (IPA). Dr. Kutsuna's works have also received honorable mentions in business competitions in Japan. Aside from academia, Dr. Kutsuna has won in Japanese computer Shogi competitions.

KAZUMI HAKAMADA

Dr. Hakamada received his Ph. D. from the Graduate School of Systems Life Sciences at Kyushu University. Dr. Hakamada served as assistant professor at University of Tokyo and Osaka University. At both universities, he researched the relationship between gene expression and cell division by using time lapse imagings of cells. Prior to joining LPIXEL, Dr. Hakamada served as senior researcher at IVD company and researched recognition of pathological images by deep learning. Dr. Hakamada was hornored with the excellent paper award at the Society for Biotechnology Japan in 2011.

HIROKI KAWAI

Dr. Kawai completed his graduate studies and Ph.D. at the Graduate School of Frontier Sciences at the University of Tokyo, where Dr. Kawai engaged in a research of homeostatic regulation of neural stem cells. Dr. Kawai performed as a research fellow at the Japan Society for the Promotion of Science (DC1), as well as a researcher at the University of Tokyo conducting research on neural stem cells. Dr. Kawai currently serves as a visiting researcher at the University of Tokyo.

KO SUGAWARA

As a Ph.D. holder, as well as a pharmacist, from the University of Tokyo in Pharmaceutical Sciences, Dr. Sugawara currently works as a researcher in the field of biophysics. His research revolves around the nanoscale localization and dynamics analysis of intracellular mRNA using single-molecule fluorescence microscopy.

SHINJI NAKAZAWA

Mr. Nakazawa received his master's degree in aerospace engineering from the Graduate School of Engineering at the University of Tokyo. He specializes in image processing for earth observation satellites, and has given refereed presentations at an international conference. At Nikon Corporation, Mr. Nakazawa was engaged in the development of custom-made products for the industrial sector, such as a food inspection system that combines machine learning and spectroscopy technologies.
We provide optimal solutions by applying image analysis and artificial intelligence technologies in all life science fields such as medicine, pharmaceuticals, agriculture, chemistry, and food.